How much does it cost to hire an architect?  The short answer… it depends.

An architect has a wide range of valuable skills that can benefit your project, whether its an addition, a new home, or a kitchen renovation.  The cost of hiring an architect will depend on how much help you require, and how many of their skills you want to employ.

By hiring an architect for just a few key tasks, you can get expert advice and drawings without breaking the bank.  The flip side is hiring someone to carefully guide you through the entire design and construction process from start to finish, which could become costly.  

Below is a scale of what you can expect to pay at a minimum, and what you might get in return.  Keep in mind these numbers are a guideline for standard residential projects and can vary widely depending on your particular location and situation.  
FREE?
If you're just starting out in the process, your first step should be reaching out to several local architects in order to get them on the phone for 5-10 minutes.  Explaining your project will give them an understanding of where you're at and what might be required. The more information you give them, the better they'll be equipped to answer.  Explain that you're unsure what the next steps might be; ask how they may be able to help or what the process should be moving forward. They may mention some things you haven't thought of, or perhaps can recommend someone to contact next.  Some architects might even offer a free initial consultation for you to take advantage of. The bonus with a strategy like this is getting a personal feel for the architect; without spending a penny you can get a sense of whether you may want to work together in the future.

$100 – $300+
For a basic flat fee, almost every architect in your area will be happy to meet with you at their office, your home, or the building site to discuss a new project. They may even credit the initial fee if you end up signing a contract with them for the full project. This is a great way to spend an hour or two discussing your project in depth and getting to know each other without either side having to fully commit.

$750+
Simple building permits for common things like decks, porches and sheds are typically straightforward and inexpensive. Some other standalone services that can be had for a similar price range including things like basic home inspections and reports, building code or bylaw reviews, and preliminary site analysis. If you're unsure about something, it is often better to pay a little upfront for professional advice to save a giant headache further down the line.

$1500+
When you start moving walls and plumbing things get a little more complicated, and the costs will go up accordingly for building permits and design work. At this price range you may get standalone services that include thorough home inspections or energy audits, measurement and documentation of existing buildings, preliminary project concepts or basic feasibility studies to see if a project with worth pursuing further.

$3000+
If you just need a bare-bones building permit for a basic small home you're likely in this price range. The architect's scope of work will often include the coordination of structural and mechanical engineers if needed, but budget extra for the engineers themselves. You won't get anything flashy, but you should be able to get the essentials to finish the project.

$5000+
Drawings and permits for an average home in an average city by an average architect will put you somewhere in this average ballpark. You'll get the architect to coordinate with engineers, the building department and perhaps even the contractor for a thorough set of drawings. Again, this is fairly standard stuff so don't expect an architectural masterpiece at this price. Detailed construction drawings for the flashy details will cost extra.

$10,000 – $15,000+
If you're paying this much for architectural services, you're building a nice home. Whether its a large floor plan or humble but exquisitely detailed, fees in this range justify some love and care being put into the design by the architect. Not only will you get a building permit, you'll likely have fully detailed construction drawings that leave nothing to chance. Things like landscape and lighting design may be incorporated into a comprehensive design package that includes renderings and material boards. You'll likely have the architect handle some administration work during the construction phase of the project with a few site visits and documentation of any changes made along the way.

$30,000+
This is luxury custom home territory. When a residential architect is given the trust and freedom to perform their craft, the resulting building can transcend functional housing and approach art. Every nuance is well considered and it all works together harmoniously, tailored specifically to your needs. Expect detailed specifications for every surface and fixture in the house, custom built components and perhaps some interior design work. Professional architectural service at this level may seem expensive, but the increased value that you receive actually starts to pay for itself at this price range. When an architect is able to meticulously obsess over a project at the highest level, a lot of the problems are anticipated ahead of time and you'll have a resulting home of the highest quality and a smoother experience getting there.

The financial cost of hiring an architect ultimately comes down to your goals for the project, and balancing those goals against the competing factors of cost, time, and quality. You really shouldn't consider it a cost at all, but rather think of hiring an architect as making an investment in your home, and therefore an investment in your life. I think it's a pretty safe bet.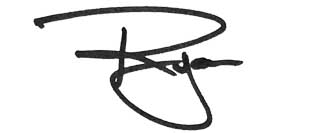 How much does it cost to hire an architect?