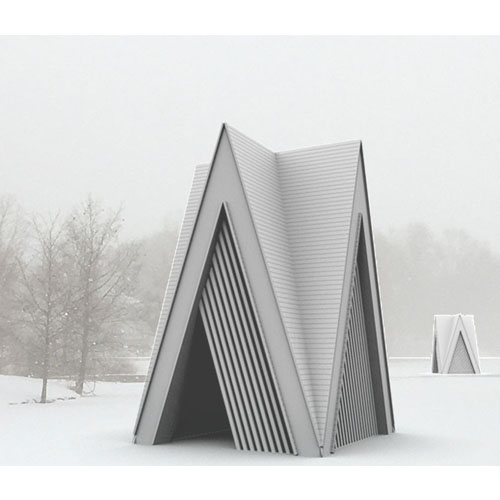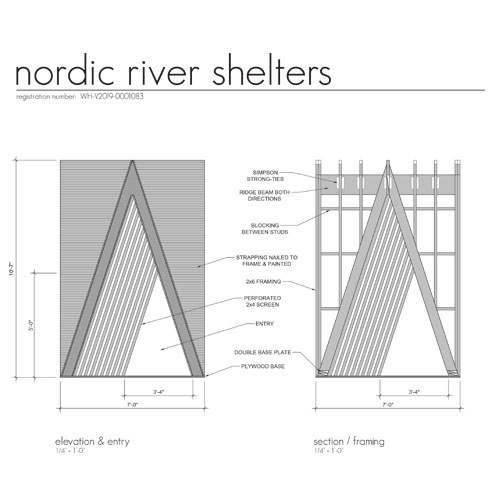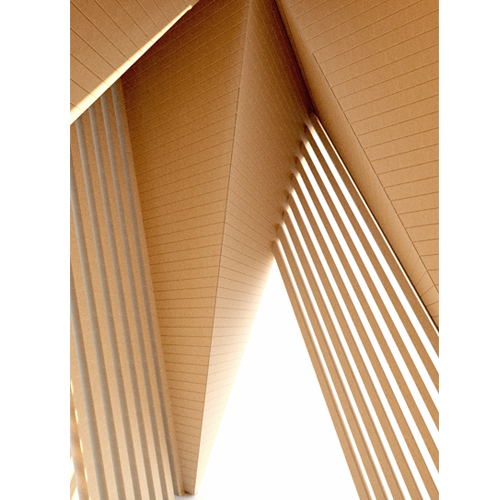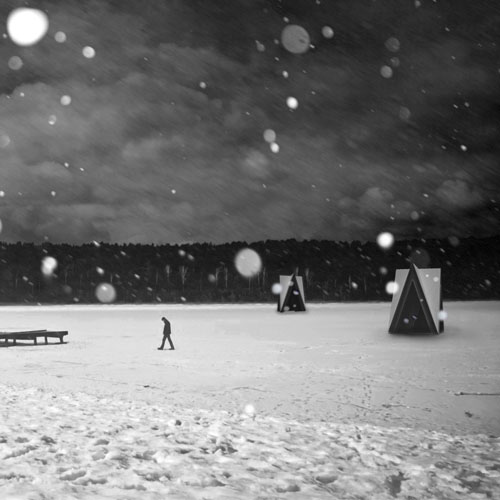 Nordic River Shelters
A sequence of temporary safe havens are placed along the frozen rivers of Winnipeg, offering local explorers refuge from the weather and a place to warm up.  The simple A-frame structures are built with local timber and reference traditional northern architectural forms.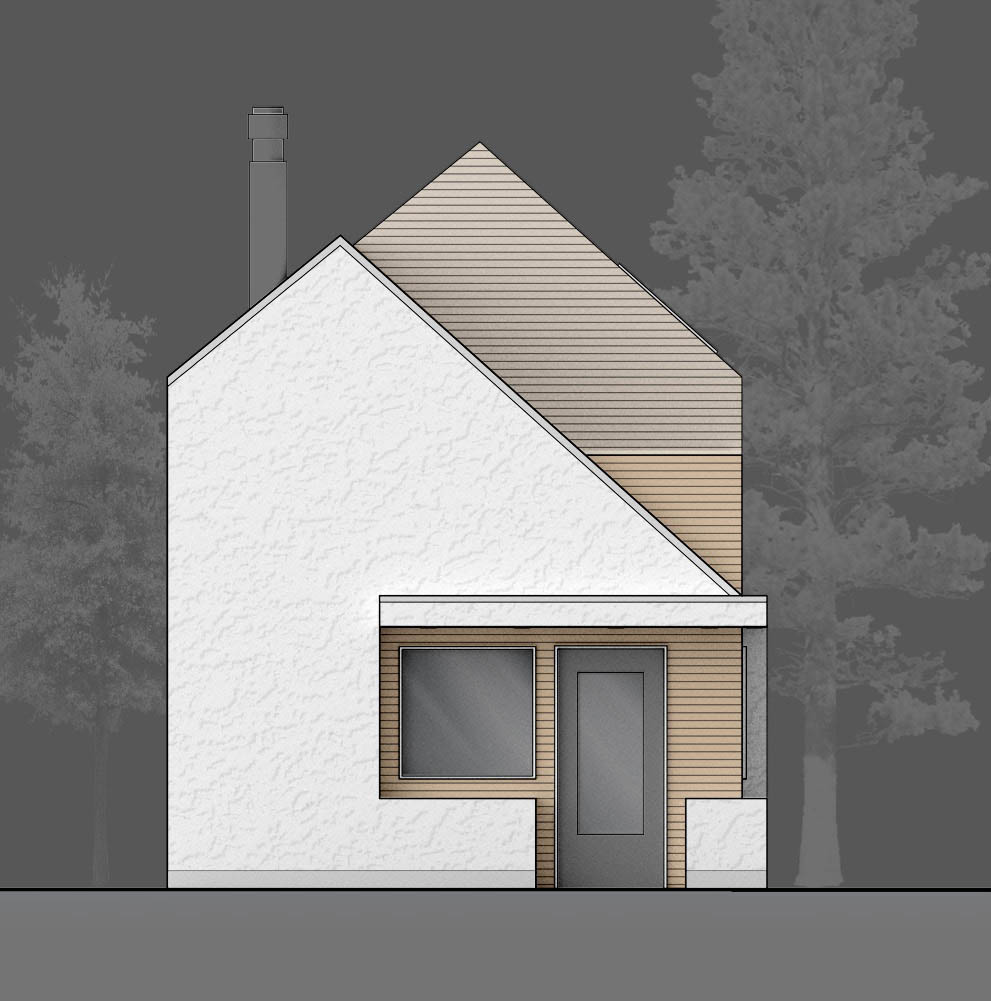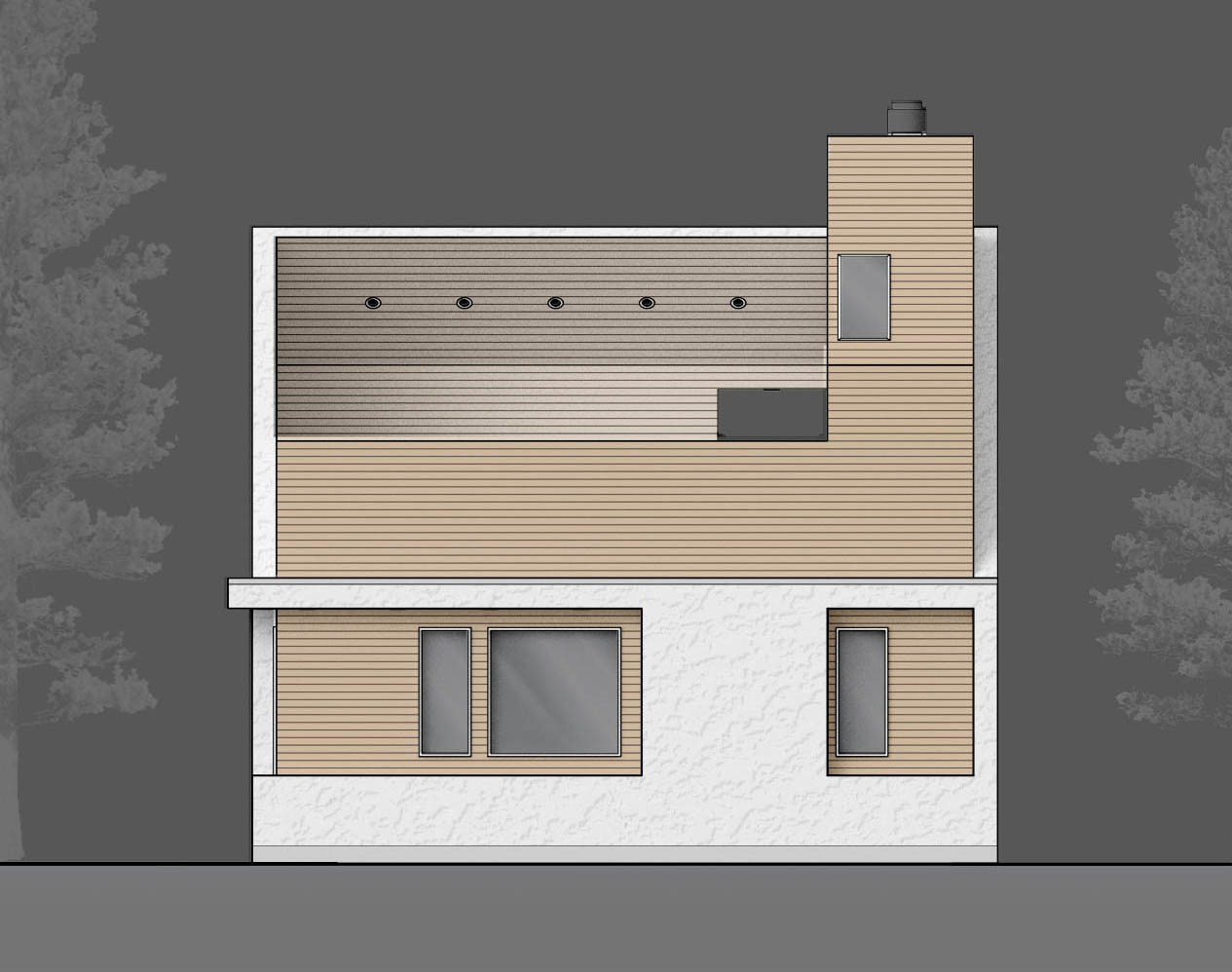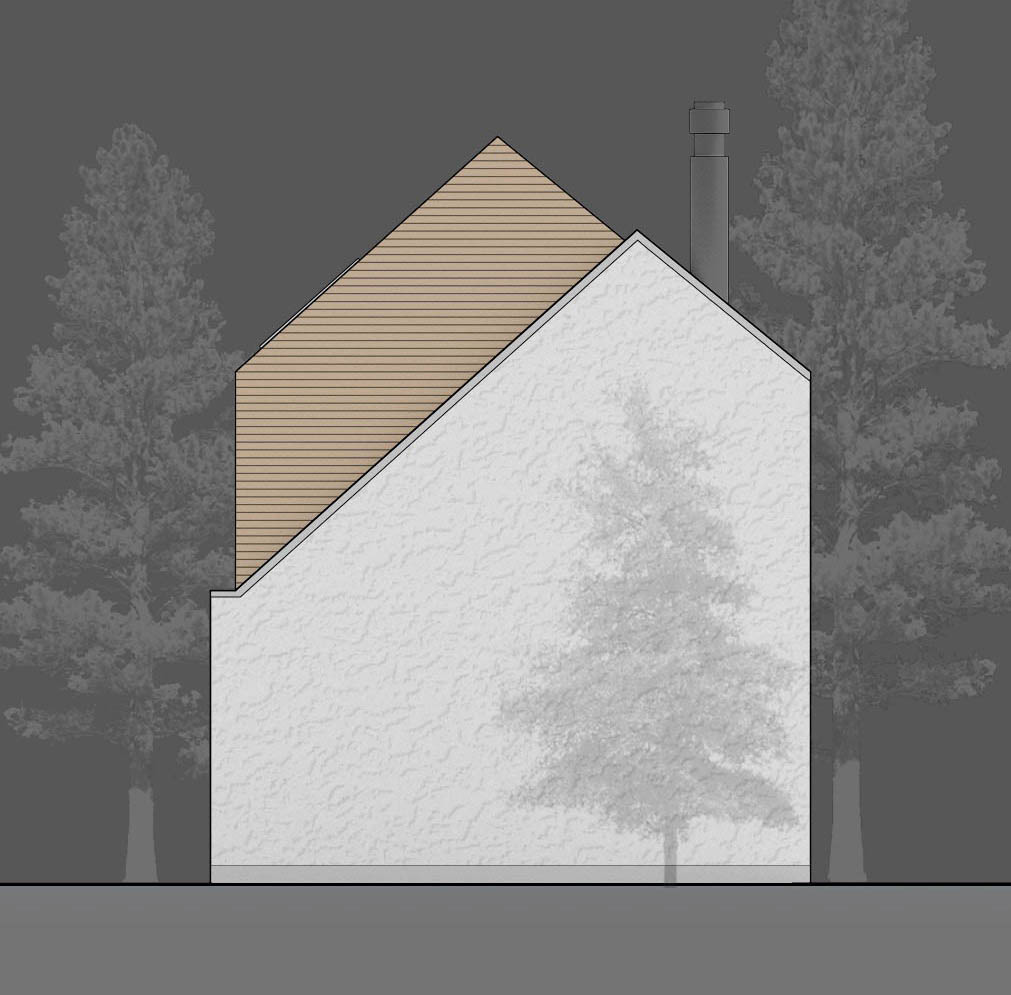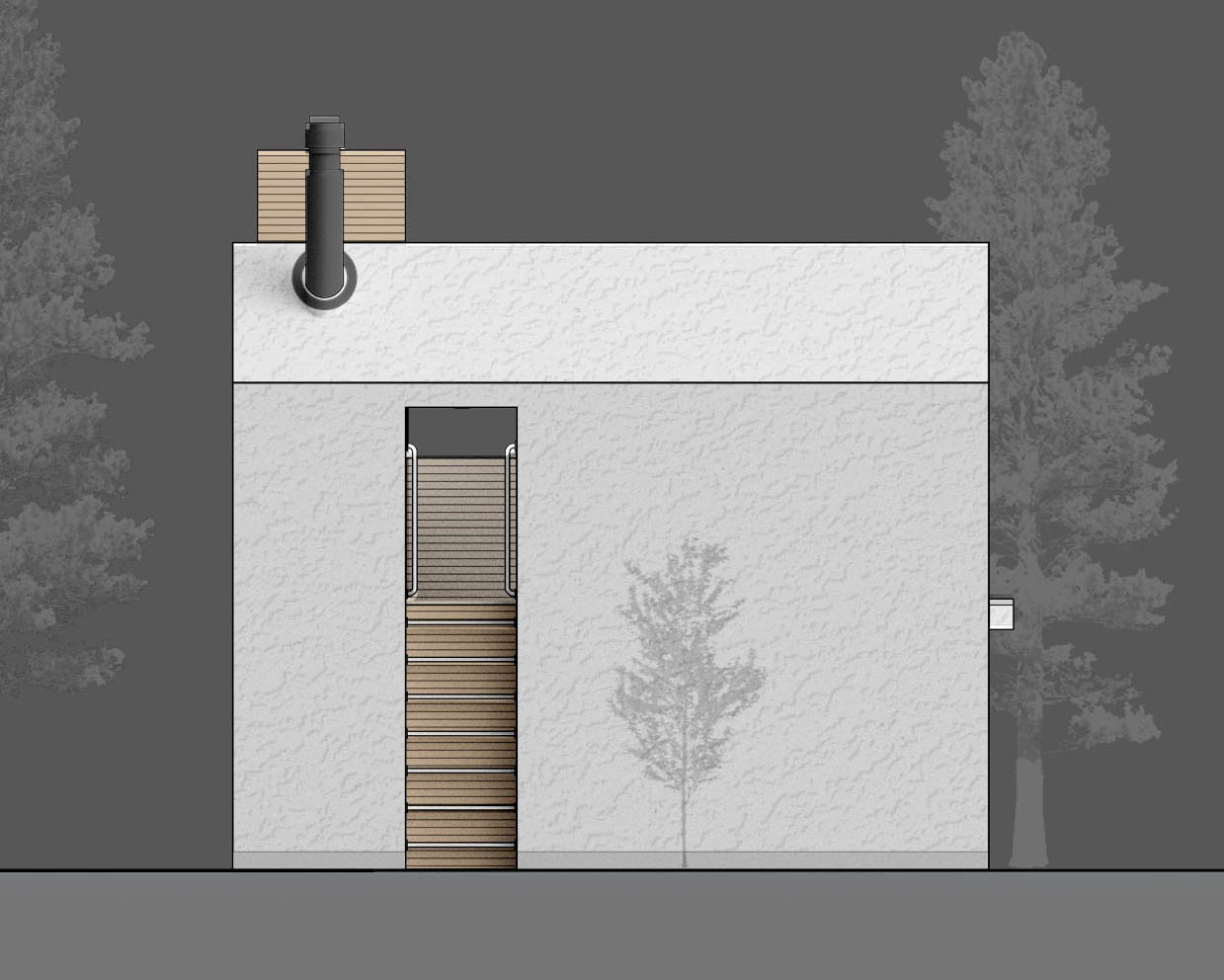 The Coop
This modern haven is rooted in the rural countryside.  A former chicken coop, this farm building has been transformed into a simple northern retreat.  A wood stove keeps the interior cozy in winter, while the rooftop terrace is perfect for the summer months.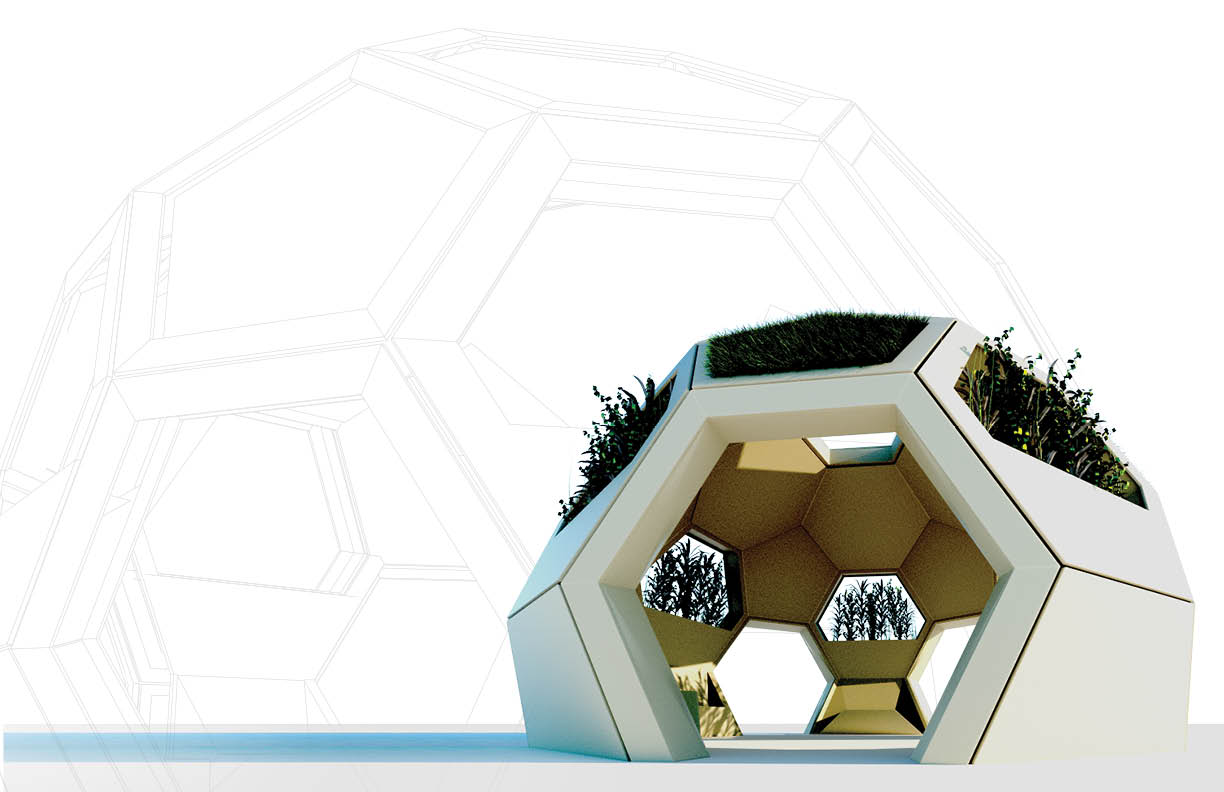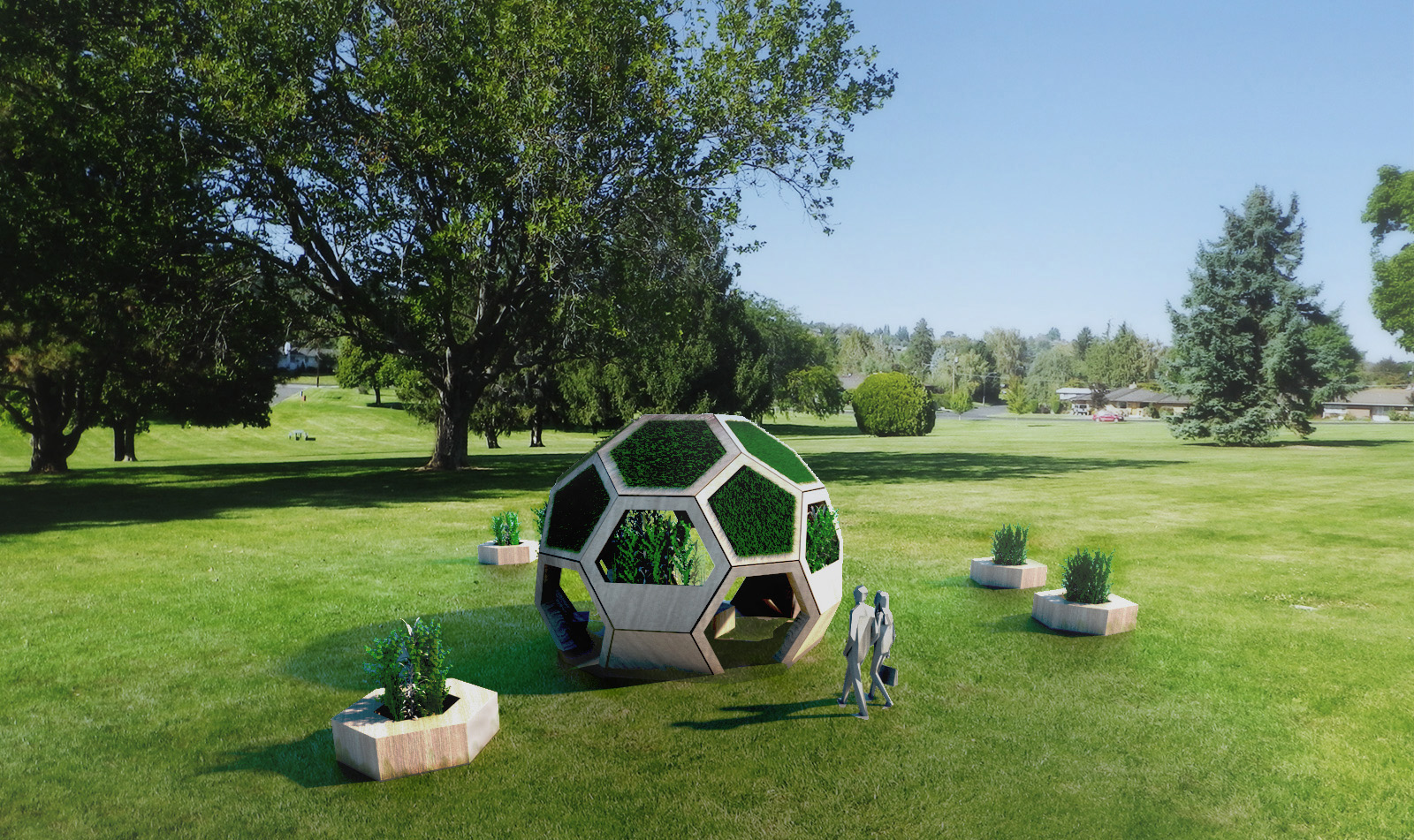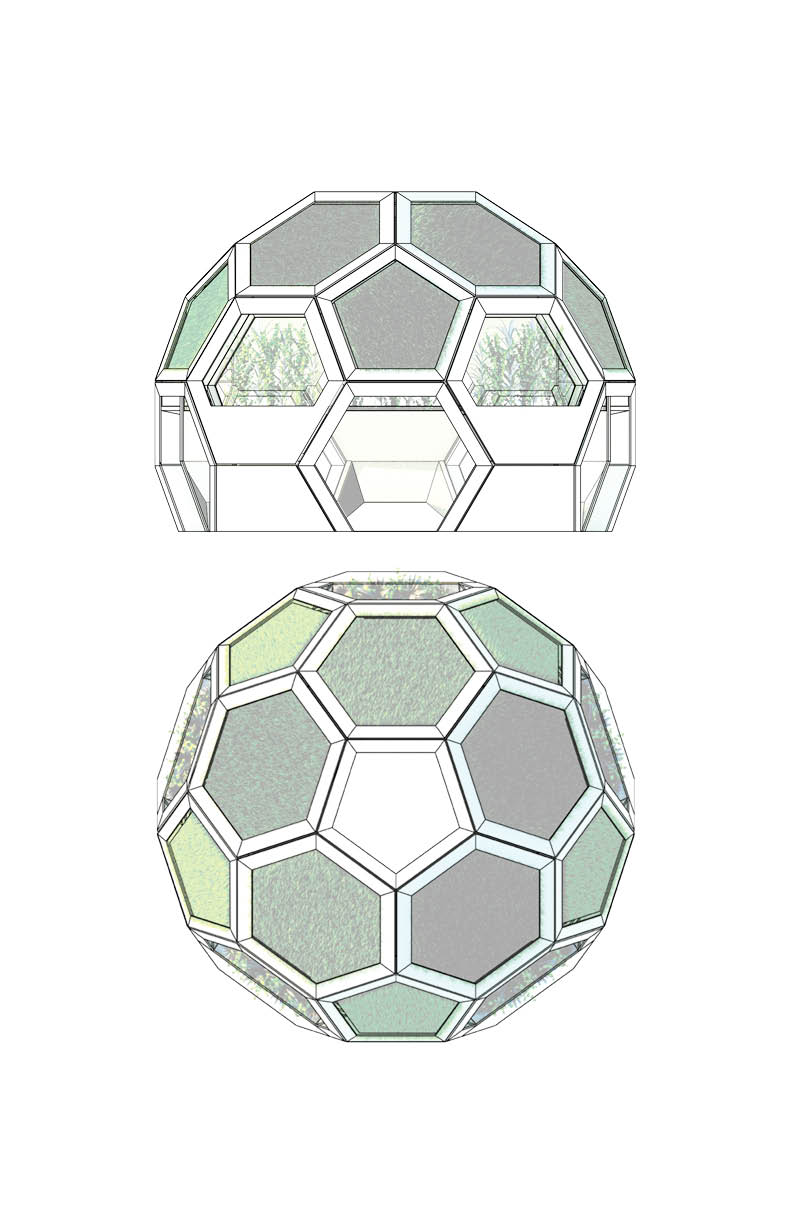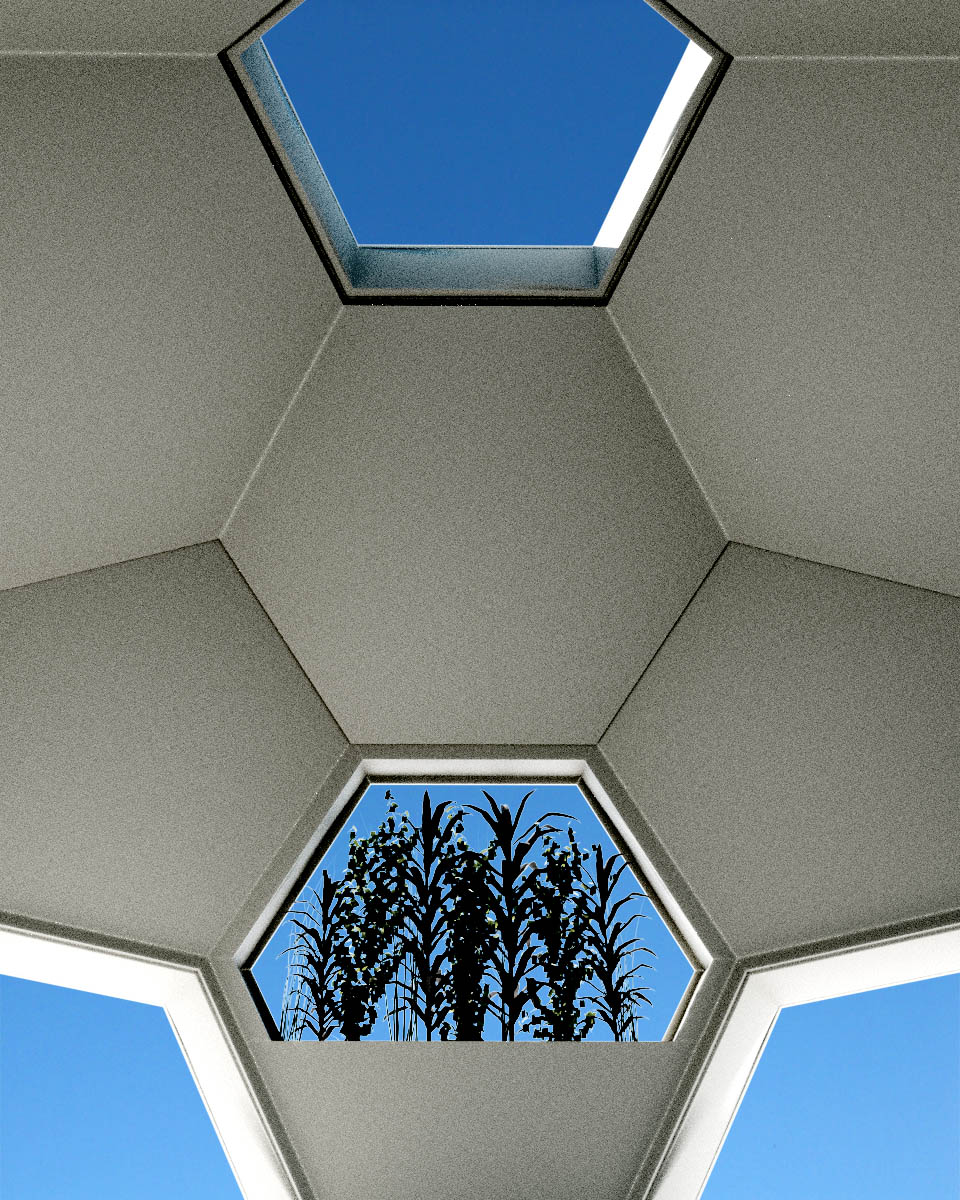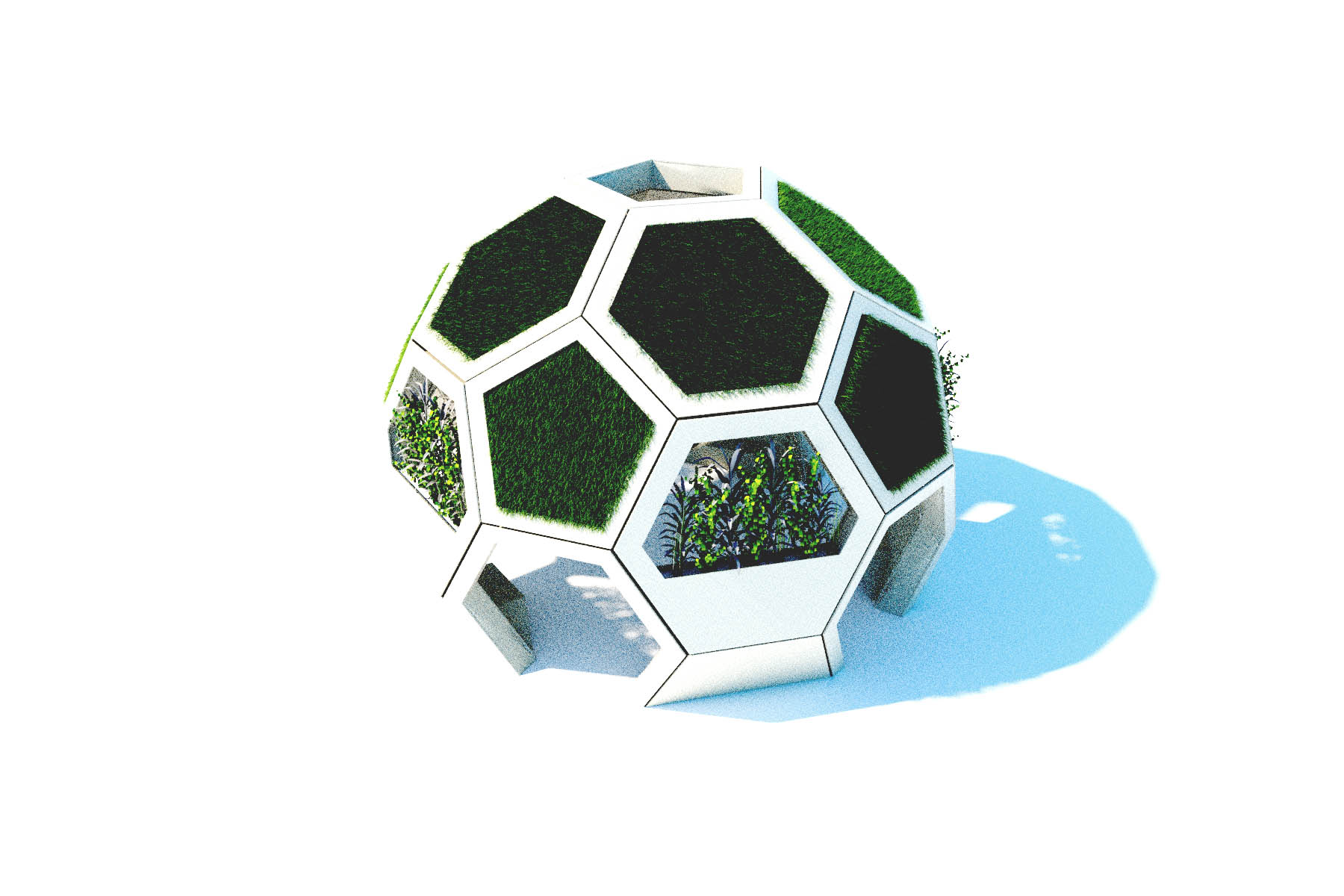 Geodesic Garden
An engaging modular garden pavilion that offers shade and seating throughout the summer.  Grasses and flowers filter the sunlight to cool the ventilated interior. Built in panelized sections, the structure can be dismantled for yearly seasonal use.